Get to Know Cindy Silver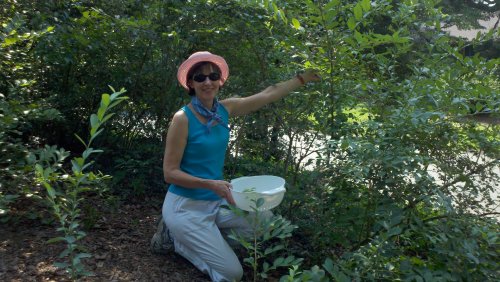 Cindy Silver is a registered dietitian who believes that simple food and home cooking are at the core of a healthy life. Her nutrition education business guides busy families with kids, in a flavorful and fun, step-by-step journey to eating healthier. Cindy teaches hands-on, everyday skills and strategies in menu planning, supermarket shopping and home cooking which may sound simple but, in reality, are not.
Cindy has been enthusiastic about healthy food, cooking and kids for a long time. She grew up in the state of Washington and enjoyed swim team, tennis and family camping vacations, all fueled by simple and nutritious meals. In middle school, her family moved to southeastern Pennsylvania and Cindy joined her mom in the kitchen. Throughout high school and beyond, Cindy helped gather the family's groceries and put dinner on the family table. She accumulated quite a recipe file as well which she uses today.
Cindy earned a B.S. in Biology from Allegheny College and an M.S. in Food Science & Nutrition from the University of Rhode Island. She completed her dietetic internship near Philadelphia and then became a registered dietitian (RD). Her career has included a variety of challenges and learning experiences which are detailed in Cindy's professional resume.
Cindy is a busy mom herself and understands many challenges that families face where healthy eating is concerned. Her business is Cindy's chance to interact closely with kids and their families and friends who want to eat healthier, shop healthier and cook healthier but need tools, skill building, coaching and practice to get there.
Learn more about Cindy's Nutrition Services