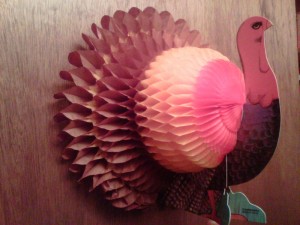 Holiday season is here with wonderful flavors we look forward to all year long. The dilemma is how to enjoy holiday foods and beverages without going over the top on sugar, salt, fat and calories. Now, that's not easy!
My best advice is to keep it simple — even at holiday time. Here are some winners for flavor and nutrition that would fit your holiday table as well as they fit mine.
Please feel free to share your menu for a simple holiday feast in a comment!
A Simple & Tasty Feast for the Holidays
Center of the plate: Roast turkey with pan juice – toss out the skin and the grease
Side of the plate: Steamed green beans or sugar snap peas with grated lemon zest
Side of the plate: Baked sweet potato sprinkled with cinnamon or mashed white potatoes seasoned with minced garlic
Dessert: Baked apple with brown sugar or Fresh, grilled pineapple with brown sugar