Market Basket Nutrition offers reliable nutrition resources can help you gain new information, get more confident and feel excited about better nutrition.
Here are several resources that we offer to you at Market Basket Nutrition:
Mediterranean Menus Ideas - Free
Get started with a Mediterranean diet by starting with these menu ideas.
Grab easy-to-fix menus with a nutritious, Mediterranean flair and tasty recipes, too.
Video Cooking Tips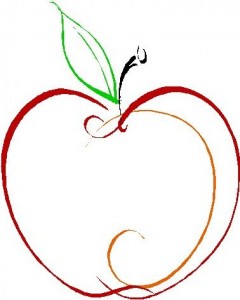 Eggs: Learn how versatile eggs are at meal or snack time and discover how to make a healthier quiche.
Oatmeal: Find out tips to jazz up your oatmeal and to add even more nutrition to your day.
Kiwi: Get a fresh outlook on why kiwi is a great choice along with tips for peeling and eating it.
Pumpkin: Get fun tips about using pumpkin in muffins, a super speedy pie and more.
Sweet Potato: Find out tips to season and cook sweet potatoes for a ton of flavor and nutrition.
These reliable resources are worth your time for learning and embracing good nutrition.
Cindy has been an invited guest on several nutrition podcasts so listen to her here for fun learning about a variety of topics.
Cindy talks about how to make smart grocery store choices for good nutrition.
Cindy talks about how to help kids learn about nutrition at the grocery store.
Cindy talks about the exotic food and nutrition of Japan and South Korea.
Grab 5 amazing tips for success with nutrition education at the grocery store.
Ready to find out more?
Contact Cindy via email or phone her at :  336.712.5239