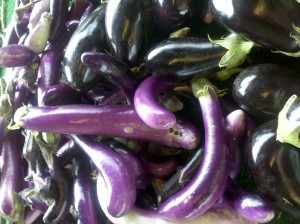 Mediterranean Style Nutrition and the Science Behind It
I used to think that foods from the Mediterranean were exotic, hard to find and difficult to cook. Then, I started a personal challenge to learn more, cook more and really get to know these delicious and nutritious foods. Boy, was I wrong! Mediterranean style foods are sensible, everyday foods, they are easy to find and they cook up easily. Their health promoting qualities are amazing as you can read in this science-based article. But, best of all, they taste heavenly!
12 Mediterranean Style Foods for Your Kitchen
To prepare Mediterranean style foods, you may need to re-stock your pantry, fridge and freezer. A well-stocked kitchen is the first step to success with everyday meals and snacks, after all. Here are 12 starter foods to begin transitioning to a Mediterranean style kitchen:
Lemons
Leafy Greens like spinach and kale
Fresh Herbs like basil, parsley and mint
Garlic
Tomatoes, tomatoes, tomatoes
Extra virgin olive oil
Pasta
Lentils
Beans and Chickpeas
Walnuts
Fatty fish like salmon and sardines
Yogurt
Mediterranean Style Nutrition Learning
The best way to adopt a new, healthy lifestyle path is to immerse yourself in learning and then to practice what you learn. Market Basket Nutrition's education team is proud to offer its one-of-a-kind, small learning group program called, Mediterranean Style Nutrition Skills Boot Camp, in Winston-Salem, NC. The benefits for you and your family include the enjoyment of delicious, homemade meals at home, flavors that pop for breakfast, lunch and dinner, new foods to taste with joy, and better future health. What's not to like about that?! My Mediterranean Diet Menu Ideas eBook is free and my Tasty Series e-books will provide you with tools for your healthier meals, too!
Which Mediterranean foods appeal to you most?
Leave us a comment below!