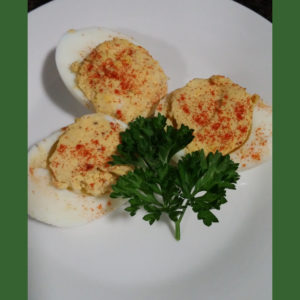 Holiday Mindset
What's your mindset going into holiday season? If you make your mind up to indulge less and pay attention more to what you eat and drink, then you may be pleasantly surprised. Getting to a New Year with healthier habits in place is a feeling of confidence and victory – and who doesn't like that?! May I suggest you pre-think the sugary foods you normally eat or drink from Thanksgiving through New Year's Day? Then, try your best to eat less, fewer, smaller. Or, sub in something less sugary that you feel good about.
10 Ways to Enjoy the Fall/Winter Holidays with Less Added Sugar
Eat a savory breakfast
Snack on nuts, whole grains & seeds
Make a pot of vegetable soup twice a month
Plan a less sugary dessert than ice cream, like make-your-own yogurt & fruit parfait
Make a point of learning how to reduce the added sugar in your favorite holiday treats
Think about & take action on getting less sugar in your drink(s)
Adjust your grocery list to include fewer sugary foods
Become a fruit fanatic when you crave something sweet
Learn to roast vegetables and do it frequently
When you indulge in a sugary treat, go for a mini-portion
Enjoy Healthier Habits All Year
Getting started on healthier habits before the New Year is a great approach. So, check my website, blog, and facebook page for tons of ideas about meal planning, grocery shopping, and making tasty homemade recipes! Remember, good nutrition is always worth it!
How will you lighten up the sugar in your holidays?